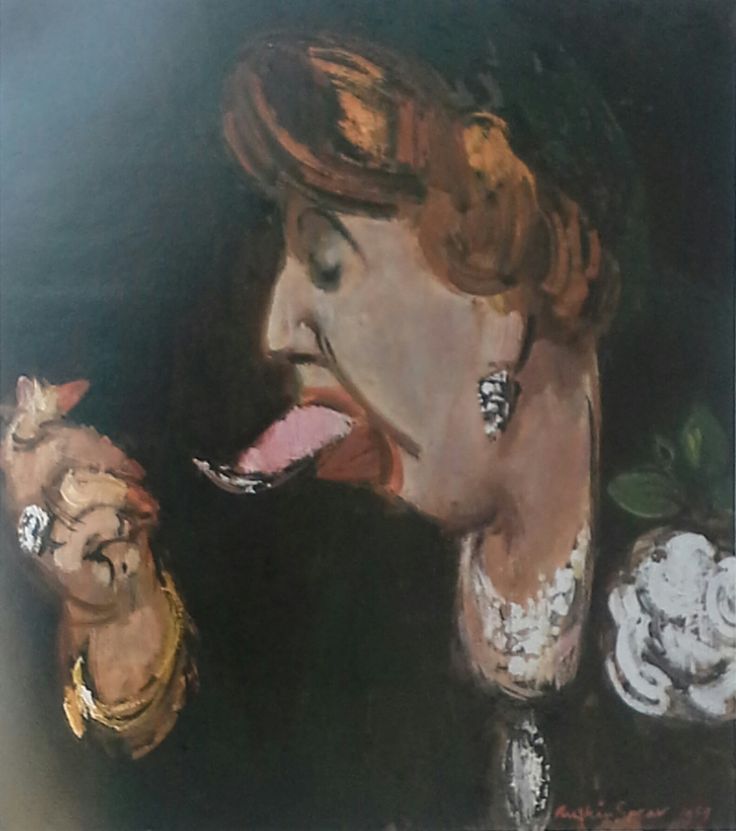 It was great to discover recently the location of one of my personal favourite paintings,  "Strawberry Mousse". As a child I loved this irreverent work depicting a well-to-do lady shovelling down her dessert.
So I was delighted to find its location purely by chance on Instagram.
The painting currently hangs behind the bar at Wilton's, a traditional English restaurant located in Jermyn Street, London. I found it whilst searching the hashtag #ruskinspear. This shot by Melina Keays (@keays9) was one of the first results:

The painting can also be seen in place in this tweet from Tapas Magazine (@taspasmagazine).
#TAPASQUIZ La vida a mordiscos según Michael Stokes. https://t.co/KA27drhVUO @wiltons1742 pic.twitter.com/TE1ELEOaTo

— Tapas Magazine (@TapasMagazine) October 7, 2016

I'm hoping to make it to Wilton's soon to see this fantastic picture first-hand.