Ruskin casts a 'Critical Eye' over his work at the RA Summer Exhibtion
Ruskin Spear was a member of the Royal Academy Summer Exhibition Hanging committee for most of his time as a Royal Academician. Consequently, as the years rolled by, it did become a bit of a routine, but was always a challenge and an illuminating glimpse of the ever evolving taste in Art and the publics' perception thereof.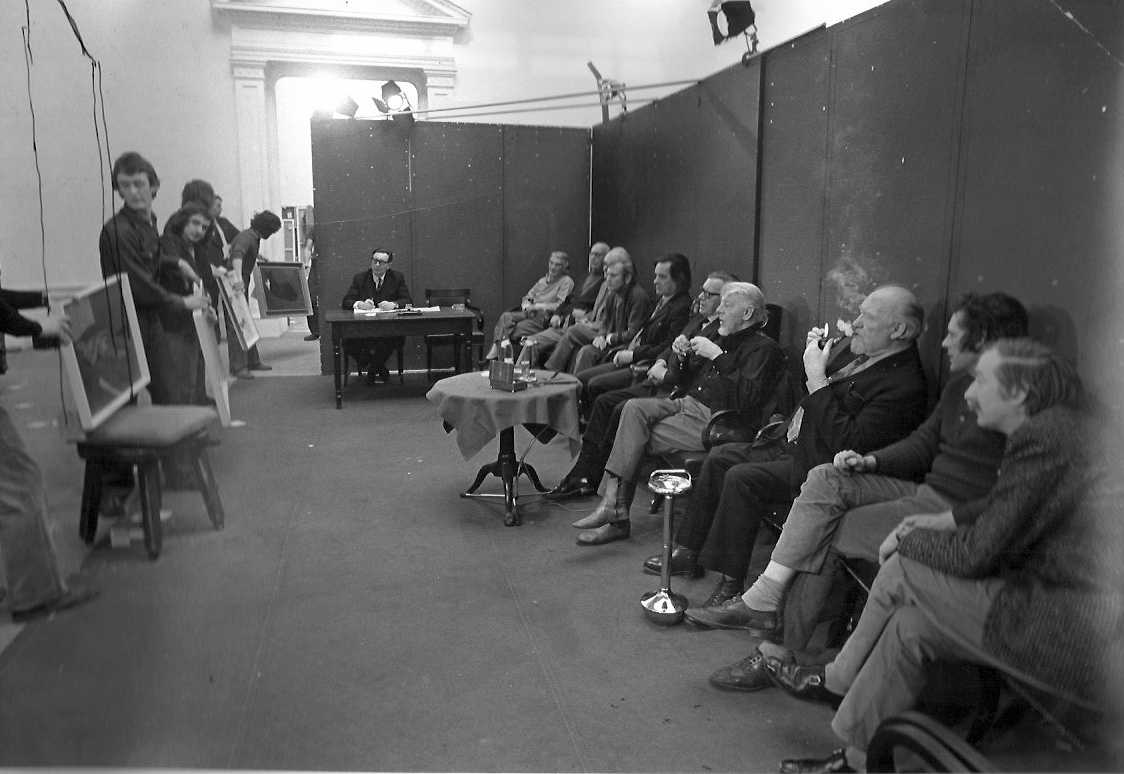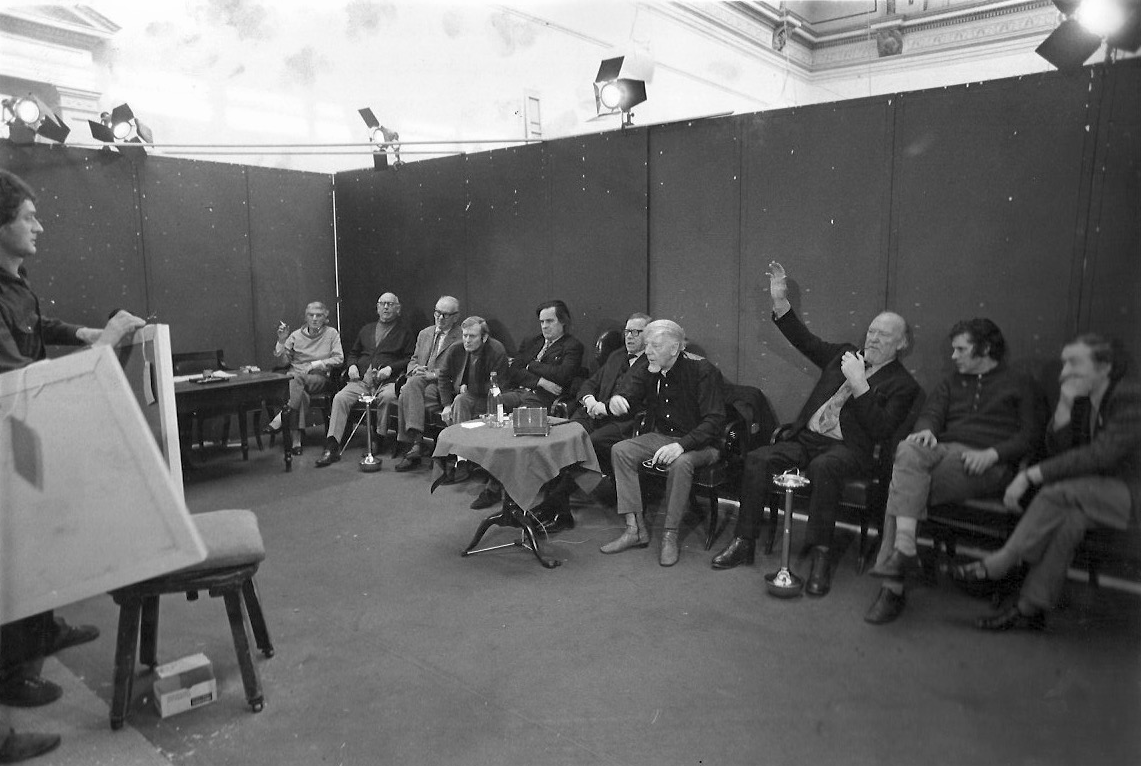 From the rather stuffy routine of the 40s/50s things can be seen to speed up by the Sixties and the 2 photographs of that era show the use of RA students in the "conveyor belt" system of rolling entries through at a rate of knots.
Each painting had 10 seconds for at least 2 "hangers" to stick their hands up, otherwise it was gone forever. Ruskin Spear can be seen as the sole hand,although Jimmy Fitton (snazzy 60's style cowboy boots) looks as though he may be about to join Ruskin.
This all got to Ruskin and he found release in 2 ways . Firstly, the until now, un-published poem included here.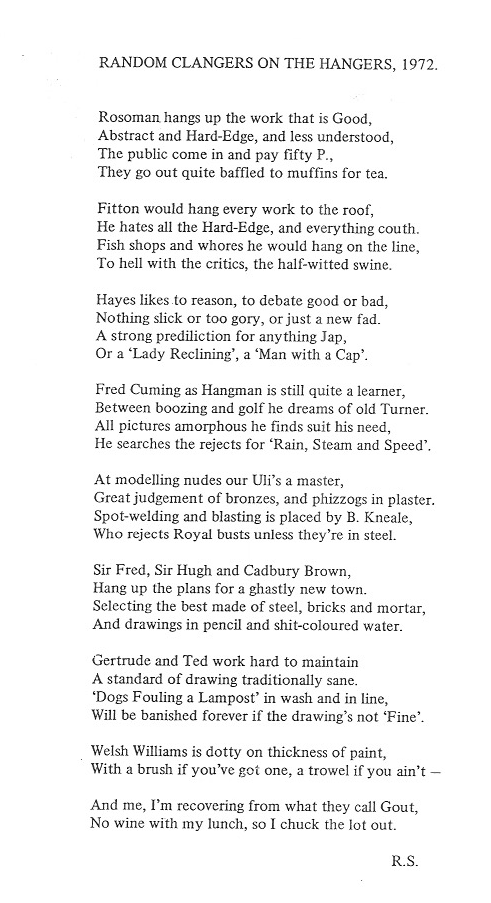 and secondly, his own entry to the Summer Exhibition in 1989 – the painting  "After The Hanging"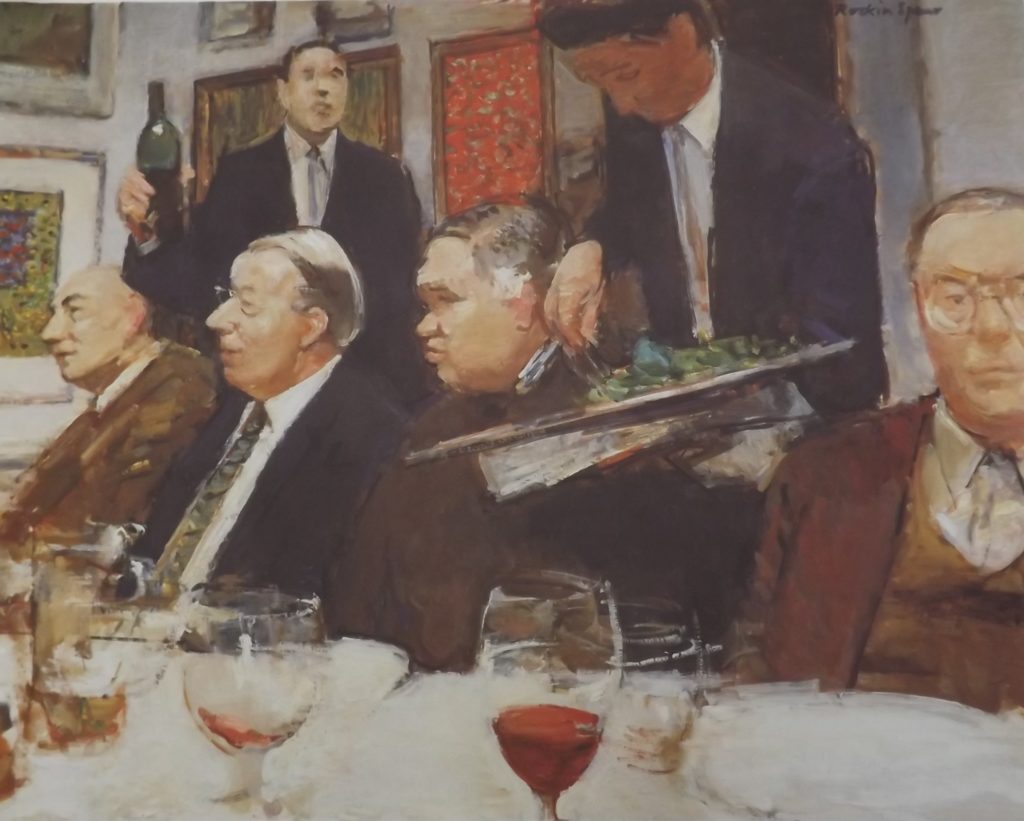 My Mother left a note identifying the "Hangers":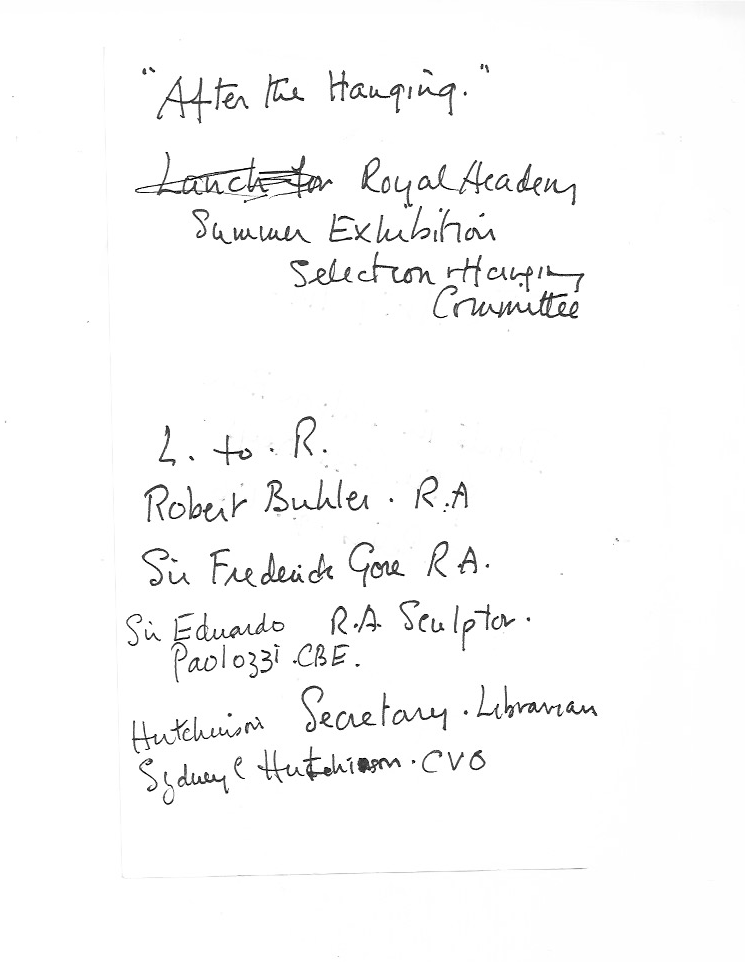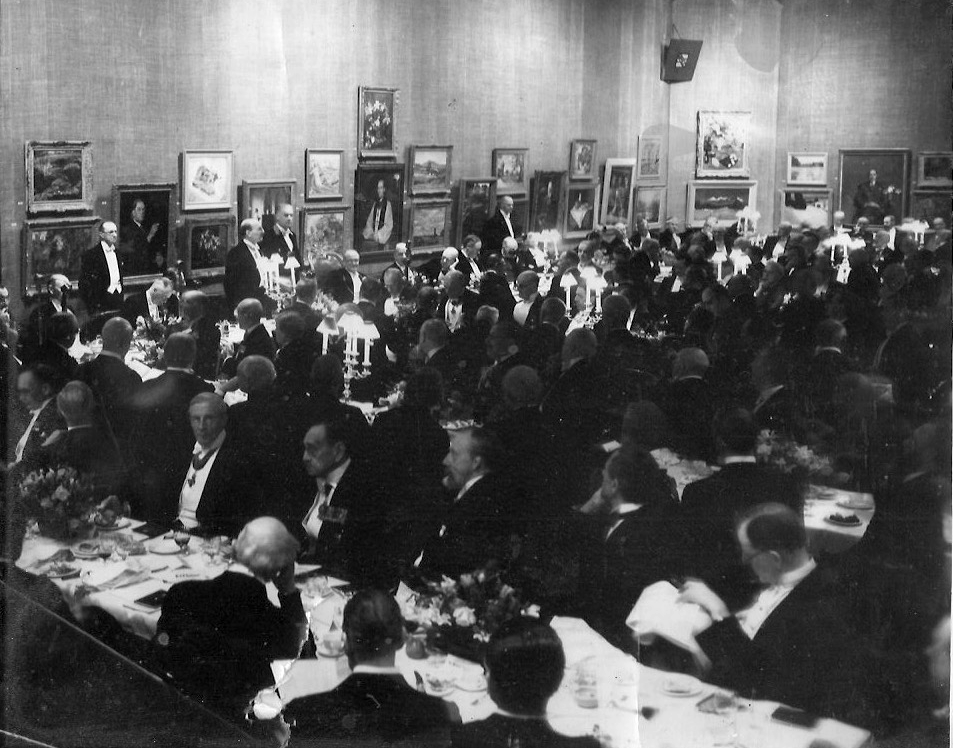 "A grand RA dinner in 1951 with Churchill as guest speaker. RS is in the middle of the crowd paying rapt attention to the speaker (not Churchill at this point – he is in the middle of the top table paying similar attention to the speaker)"